Hera Women's Health Center is working on general gynecology, sexual problems (vaginismus, dyspareunia) and cosmetic vaginal surgery (Female aesthetic genital operations). There are 4 centers located in Istanbul (Asian and European part), Ankara and Izmir, founded by Süleyman Eserdag, Gynaecologist, MD. 
Who is Süleyman Eserdag, MD?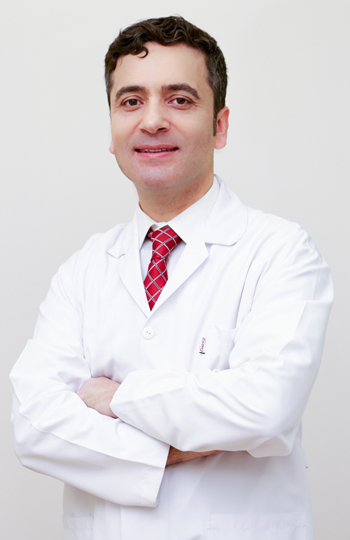 Dr. Süleyman Eserdag is a pioneering name in Turkey in the fields of gynecological cosmetic surgery and also sexual therapies.
He's operated more than 5000 patients so far in cosmetic gynecology area; mostly as labia minora reduction, clitoral hoodoplasty, vaginal tightening, perinoplasty, and laser therapies for vaginal rejuvenation and vulva bleaching in his own private clinic.
He's attended the 'Advanced Gynecological Cosmetic Surgery' workshops by Prof Adam Ostrzensky in US / FL  in 2011  and  'Master Courses in Cosmetic Vaginal Surgery' by ECAMS (European College of Aesthetic Medicine and Surgery) in 2014. He became senior faculty member in ECAMS and start to give international lectures and hands on courses on 'Aesthetic Genital Surgery'. In 2019 he founded ISAGSS (International Society of Aesthetic Genital Surgery and Sexology) and started to give international lectures and trainings on behalf of this society. 
He's also hardly working on sexual therapies in his office by his trained team, especially for the vaginismus and dyspareunia patients.
He became 'Fellow of the European Committee of Sexual Medicine (FECSM)' in 2014 by Multidisciplinary Joint Committee of Sexual Medicine (MJCSM).
In his practice, he performs genital surgeries for the treatment of the sexual problems as well.
He's also founder and the president of 'HERA- Vaginismus Therapy, Educational and Research Organization' which is the unique NGO in Turkey working in this field.  
Welcome to Our Women's Health Center!
Our knowledge and information keeps increasing approximately as much as twice in each decade in our world on which science and technology prevail. The expected limits of service qualification that people demand has also been broadened parallel to the improving technology as well.
Within the enlightenment of all these developments, reaching the origin of the problem as deeply as possible by the application of high technology besides the optimum fastidiousness and hygiene, so providing "patient satisfaction" in this respect has always been our prior objective for women health which is such a very crucial field of work..

Each step we take to achieve our goals makes us feel stronger and enlarges our targets.

We are so much aware of the distress that a woman feels while visiting a gynaecologist. The first and the essential condition to be able to visit a gynaecologist is "trust".

Our clinic will make you feel the expected quality and trust you are looking for, in a homely style with its friendly and exprienced staff, besides using high technological equipment and hygienic, modern appearence as well.
Kind Regards

Suleyman Eserdag, MD
Gynecologist & European Board Certified Sexual Therapist

Good command of english is spoken by our medical staff at our clinic.

THE APPLICATIONS AT OUR CLINIC
General Gynaecology
• Routine gynaecological examination, diagnosis and treatment at modern and hygienic conditions by sterile disposable materials
• Transabdominal and transvaginal sonography
• PAP Smear test (cervical cancer screening test)
• Vaginal culture & antibiogram
• Information, diagnosis and treatment about sexually transmitted diseases (STD).
Sexual Therapies  
Gynecologist Dr. Süleyman Eserdag is European Board Certified Sexual Therapist.
Especially working in the field of treatment of sexual problems like vaginismus, sexual coldness, dyspareunia (pain during intercourse).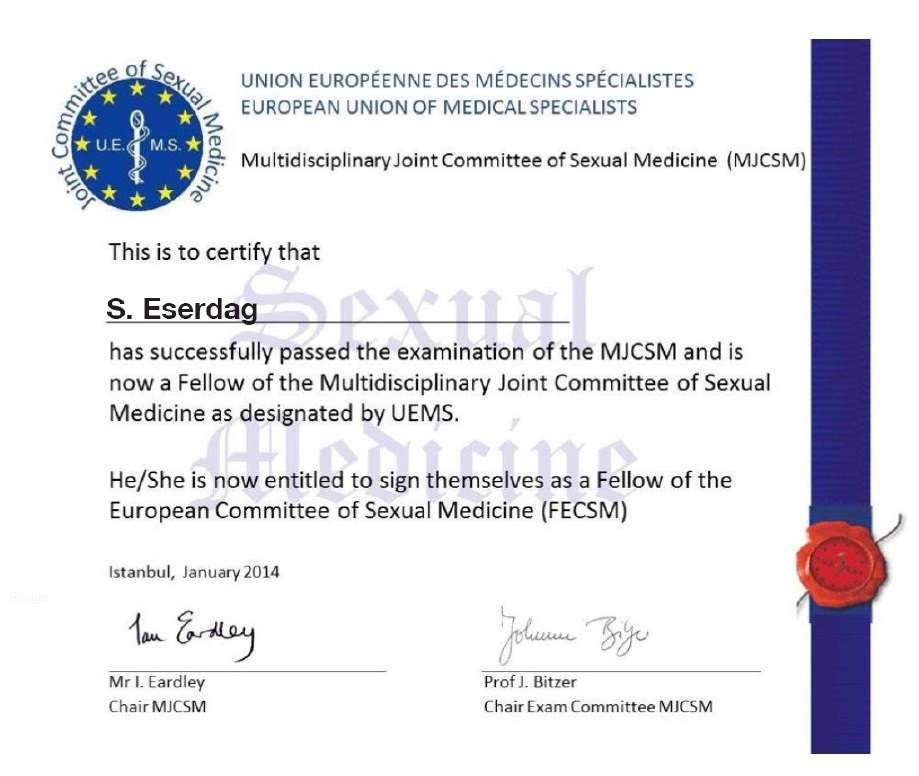 Our clinic is a reference center for treating vaginismus in Turkey. And, welcomes patients from all over the world.  

Please visit our web site;   www.vaginismus-center.com  totally in English.
Besides that, we can help you by "hypnotherapy" with a fluent english.
Genital Aesthetic Operations 
Between 2015 and 2017, Dr Eserdag had been working as Ireland based ECAMS (European College of Aesthetic Medicine and Surgery) senior faculty member and organized many hands-on courses on aesthetic genital surgery and sexology for the specialist doctors from all over the world.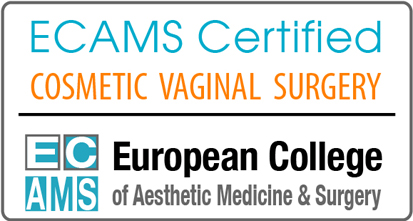 Dr. Süleyman Eserdag established his own society named as ISAGSS (International Society of Aesthetic Genital Surgery and Sexology), and started to launch his own courses under this intenational group.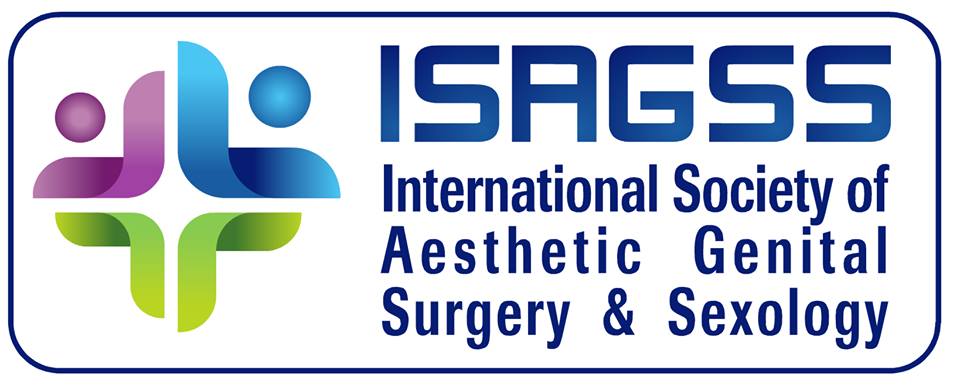 He has been invited by many of the international organizations from all over the world. 
Depending on patients' opinions, operational attempts could be carried out either under the sedation anestesia conducted by an anesthesiologist or by local anesthesia.
Genital Aesthetic Surgeries
-  Labia minora reduction (Labiaplasty; Labia minoraplasty)
-  Labia majoraplasty (Labiaplasty for reduction and tightness of labia majoras)
-  Removing extra skin of clitoris (Clitoral hoodoplasy)
-  Vaginal narrowing and tightening by surgery (Vaginoplasty)
-  Perineoplasty (Perineal aesthetic surgery)
-  Repair of hymen (Hymenoplasty)
-  Labia majora augmentation by skin fillers and autolog fat transfer
Non-Surgical Interventions
•  Non-surgical CO2 laser applications for vaginal rejuvenation, vulva bleaching and tightening
•  Genital Radiofrequency (RF) managements for sexual enhancement
•  Genital PRP (Platelet Reach Plasma) managements 
•  Labia majora augmentation by HA (Hyaluronic Acid) injections 
•  Genital wart (condyloma) treatments by Laser, Criotherapy, electrocautery 
•  Minor surgical operations such as abscess or cyst drainage
Endocrinology
• Diagnosis and treatment of menstrual disorders, having excess hair (hirsutism), acne, Polycystic Ovary Syndrome (PCOS), Premenstruel Syndrome (PMS), and other hormonal disorders.

Menopause and Osteoporosis
• Hormone Replacement Therapy (HRT), management and counseling, dietitian supports by scientific materials.

Family Planning
• Counseling of family planning, application of intauterine device
• Non-elective abortion under general or local anestesia (Abortion is done only for "medical purposes")
• Urgent contaception after sexual intercourse
Cosmetic Department - Aesthetics
•  Botulinum toxin injections
•  Mesotherapy
•  Chemical peeling
•  Carboxytherapy
•  Laser, IPL and Radiofrequency
•  Anti-aging management and consulting
•  Local obesity and cellulitis treatments
All these medications and managements are managed by the special doctors.

Special Psychologist
In many cases gynaecological diseases and psychological discomforts are interrupted with each other. From this point of view, we provide a specialist psychologist support for the problems and anxiety related to menopause, infertility or depression.

Special Dietician Support
Obesity causes a lot of hormonal problems in women. It spreads from hormonal problems to menstrual disorders, infertility, PCOS (Polycystic ovary syndrome). We have been working with specialist dietitians to solve all of these problems in accordance with your metabolism via scientific methods.

Gynaecologist Information Line
If you send your questions related to your gynaecological problems to our mail address of suleyman@eserdag.com , it will be responded soon. So you could benefit from all the information and counseling services of ours free of charge as well.

Wireless Internet Service
Our clinic has wireless internet sevice for our patients.
For Istanbul Hera Women's Health Center
(Click the google maps below):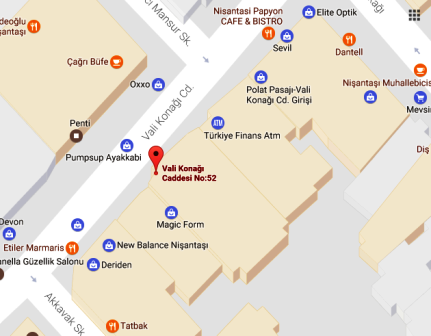 Presenting you the health services, which are considered as one of the most sacred duties in the modern world in a qualified and modern style is our main goal. All of your problems concerning your health will be taken care of in a great fastidiousness. Because we really care your health.

For the Appointment, and/or more information or counseling prior to the appointment:
Please call +90 (532) 452 06 56 mobile phone (Viber, Watsap)
Süleyman ESERDAG, Gynecologist, MD
Sexual Therapist & Genital Cosmetic Gynecologist

Our "Gynaecologist Information and Counseling" service by mail: suleyman@eserdag.com


You could get an appointment or counceling between 10:00 and 18:30 o'clock on weekdays and saturdays by dialing this mobile phone.

We have agreements with private insurance companies.

Credit cards are also acceptable.

Addresses:
HERA CLINICS 
1) Valikonağı Caddesi, No:52/7, Nişantaşı / ISTANBUL, TURKEY